Our next race meeting on Sunday February 19 will be the first round of the 2017 CDKC Club Championship (any KA license holder can enter the meeting) and the first round of the 2017 DD2 Cup.
We also have applied for a "Come and Try" permit for Saturday and Sunday so you pit crew, friends and family can have a run in your kart. We will fit this in Saturday on demand and Sunday after the racing. You will need to let Lilian or Russell know and allow time to do a briefing before you can con on the track. Come and try info and permit will be posted soon.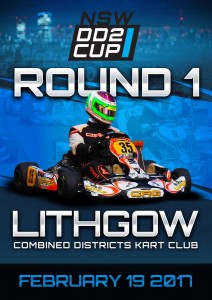 Click here for CDKC Supplementary Regulations Feb 17
Entries now open on CMS, pre entries close at 6.00pm Thursday February 16, late entries can be accepted until 7.30am Sunday Feb 19.