Thank you
I would like to start by thanking the volunteers who assisted this weekend.  We all have very busy lives and I know that it is difficult to find the time to dedicate to the club.
In addition to the volunteers over the weekend, I would like to thank Peter Toole for all his hard work in arranging the installation of the outgrid.  It was fantastic to see drivers fully suited ready to race and relaxed in the shade.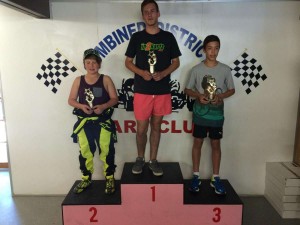 Entries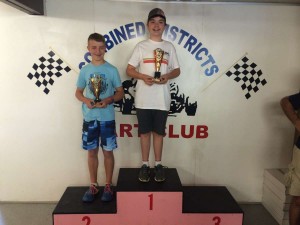 Entries were lower than hoped however in line with our initial thinking with the changes to the sport.  Over the 2 days we had 104 entries.  Over the next few weeks the club will be formulating a survey to obtain some feedback on what you think might be the cause of lower numbers and what suggestions you have to assist to increase these numbers.
Open Performance    
Thank you to the entrants from the open performance class, it was great to see and hear the shifters on the track, the young drivers on the sideline certainly enjoyed your racing.  We hope to see you again soon.
Results
The results have been uploaded onto CM:S, however I would like to note the winners of the encouragement awards from the junior day.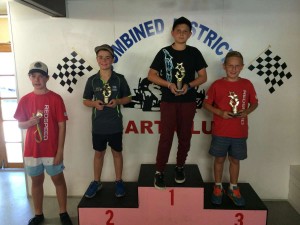 Flaggies Award
Cadet 9 – Reginald Barry
Runaway Motorsport Award
Cadet 9 – Luke Ferguson
Cadet 12 – Massimiliano Scaricamazza