Combined Districts Kart Club have installed a 'Race America" Safety light system. The system currently utilises 4 flag points around the track and while most signals are self explanatory, some are a bit different to the actual flag (Safety light description and location pictures below)
Drivers should make themselves away of the Safety Light positions and the different signals used. Drivers should also make sure they use a visor that is suitable to be able to see all signal points.
The start tower will still be a flag point for any flag required and will be the signal point for any penalty flags and display of kart number (for penalty flags).
A separate display board with a Yellow arrow is displayed at Flag Point 2 when the shortcut is to be used on rollup laps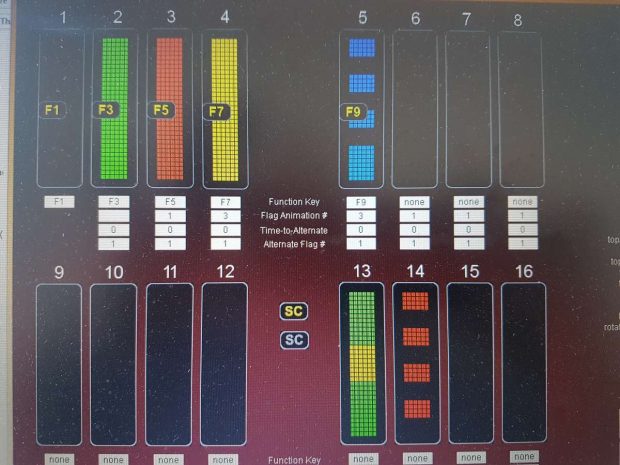 The picture shows the signals used
F3: Green Flag, displayed at flag point after a yellow flag incident is clear
F5: Red Flag, Stop racing, slow down (10% of pace is suggested) return to pits or stop if track is blocked or animals are on track
F7: Yellow Flag (Flashes)
F9: Blue flag, (Flashes)
13: Chevron Flag, Yellow centre moves up and down
14: Red & White Chequer (Flashes)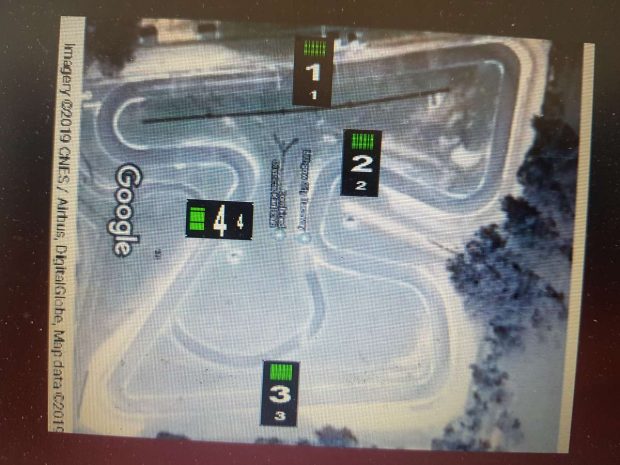 This picture shows the location of the flag points