All's well at lithgow City Kart raceway after resurface of the race track the May race meeting was held as a 1 day event with practice on Saturday and giving the competitors a chance to come to grip with new Grip and improved changes and updates to the Ripple strips.
After prior forecast of a wet weekend Saturday practice day dawned fine and sunny and number of drivers found there lap times dramatically improved over the old surface. After practice the Club president called meeting for a fireside chat to members and visitors in the club's clubhouse and to update on what has taken place at lithgow over the past few months.
Sunday dawned fine and sunny and with 112 entries from as far south as Ulludulla and Port Macquarie in the north including a former member Craig Clements of CDKC now residing in port Macquarie the event including a round of the 125 TAG series racing sponsored by Runaway Motorsport , racing was fast and furious and very spirited racing in the TAG classes and the 100cc air cooled class in being KA 3 took over and in particular in the senior KA 3 with the girls showing the way.
The 125 r Tag light with a big field and Melissa Whitmore taking out the win from Brad Tooth and Cameron Kendall.
Combined District Kart Club the owners and promoters of Lithgow City Raceway are looking forward to the next racemeeting on 2nd of July and invite karters to take part in this event and take advantage of all the work that has undertaken to improve the track and surrounds we welcome you.
Results
TAG 125 Heavy
Benjamin Ritchie
Luke Seymour
Michael Collins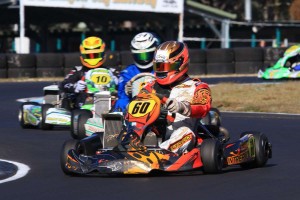 KA 4 Junior Heavy
Dylan Debono
Nicholas Caruso
Jude Bargwanna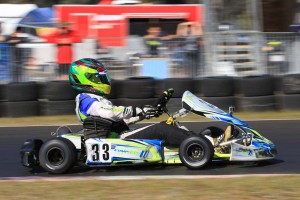 TAG 125 Light
Hudson Heath
Nick Becker
Anthony Wiskich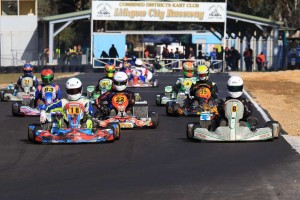 Cadet 12
Adam Tomsett
James Freeburn
William Lowing
Cadet 9
Ryan Tomsett
Kamal Mrad
Reginald Barry
KA 3 Senior Light
Melissa Whitmore
Courtney Becker
William Callinan
KA 3 Senior Medium
Dion Fischper
Lack Lemon
Stephen Roffe
KA 3 Junior
Brodie Whitmore
Jackson Souslin-Harlow
George Mawad
TAG 125 Restricted Light
Melissa Whitmore
Brad Tooth
Cameron Kendall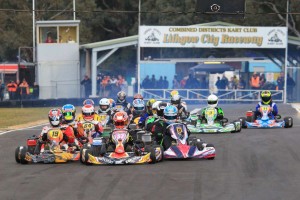 KA 4 Junior Light
Joshua Buchan
Oliver McLandsborough
Beau Pronesti
TAG 125 Restricted Medium
Kris Bail
Craig Clements
Gene King
TAG 125 Restricted Heavy
Shane Tate
Scott Dalton – Kirby
John Lamben
Russell Grimson