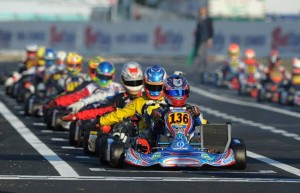 Our next meeting is on Sunday April 24, it is round 3 of the CDKC Club Championship and Round 2 of the NSW KZ2 Super series.
KZ2 Standing Starts? YES! Front brakes? YES! Up to 50 HP? YES! 6 speed gearbox? YES!
The April meeting will also see the repeat of the Moneybags 100 for KA4  Master's. One lucky draw entrant from KA4 Masters will take home $100.00 CASH.
The track will be open for practice Saturday April 23
Sub regulations click here there will be addendum's coming for KZ2 round 2 and KZ2 fuel
Enter on CMS Click here Pre entries close Wednesday April 20 at 11.00pm
Classes
Cadet 9, Cadet 12, KA4 Junior Light and Heavy, KA3 Junior, Jmax, KA4 Senior Light, Heavy and Masters, KA3 Senior Light, Heavy and Masters, Tag R Light and Heavy Tag Light and Heavy. KZ2
KZ2 Super Series Points after Round 1
| | | | | | | |
| --- | --- | --- | --- | --- | --- | --- |
| 12 | Josh Buchan | TB Kart | TM | | | 25 |
| 16 | Mat Nipperess | CRG | Modena | | | 20 |
| 27 | Josh Pontello | Parolin | TM | | | 16 |
| 38 | Dylan Pintile | CRG | Modena | | | 13 |
| 4 | Dean Staring | CRG | TM | | | 11 |
| 19 | Daniel Orsini | PCR | Modena | | | 10 |
| 46 | Michael Pesce | CRG | TM | | | 9 |
Master Series
| | | | | |
| --- | --- | --- | --- | --- |
| 19 | Daniel Orsini | PCR | Modena | 25 |
| 46 | Michael Pesce | CRG | TM | 20 |
| 3 | Vince Arena | Zanardi | TM | 0 |